Mount Weather Bus Rental Dubai
Are providing private bus rental service with drivers in Dubai, Sharjah and Abu Dhabi,
Our bus rental in Dubai company has a new fleet of large and small coaches. We provide a guarantee to reach your destination at the time
We have Vans, Minibuses, Mini Luxury Buses, Big Luxury Buses and Coaches available at reasonable rates.
PRIVATE BUS RENTAL SERVICES WITH DRIVERS:
City Tour:
Van/ Minibus/ luxury Bus hire now with a professional driver for a family tour in Dubai, Sharjah, Abu Dhabi, and other cities of the Emirates. Our specialist tour guide will show you all the beautiful places in UAE you wish to visit with your family and friends.
Bus Rental:
Rent a bus with drivers for a day trip, office staff, airport transfers, wedding transport, hotel transfer, city tour, and desert safari trip
Airport Transfer:
Mount Weather Bus Rental Dubai is one of the best airport transfer providers in the UAE. We provide airport transfers for Dubai Airport, Abu Dhabi Airport, and Sharjah Airport at affordable rates. Book a bus, van, or car with us and send us your flight details, and our professional drivers will take you to your destination safely.
From airport to destination transfer
From destination to airport transfer
For arrival and departure airport Pick-up and drop-up service
All kinds of vehicles are available, contact us now
Hotel Transfer:
UAE is famous for luxury hotels, world famous hotels are here, we pick up guests or tourists from hotels and drop them at different places in UAE, we provide VIP services to our guests, and our company provides services to the guests at minimum rates.
Hire from us Luxury Buses, Minibuses, Vans, and Cars with a driver:
From hotels to tourist places in Dubai
From Hotel to Airport transfer
From hotel to Dubai city tour
From Hotels to anywhere in UAE
Hotel-to-Hotel Transfer
Van Rental:
Van hire 15-seater with a driver at affordable rates now, very comfortable vehicle for travelling inside Dubai or outside Dubai
Most of the clients travel in the Van.
 Minibus Rental:
hire minibus 30-34-seater with a driver for staff transport, passenger transport, school trip, wedding transport, group tour, and business meeting trip.
For Minibus hire contact us now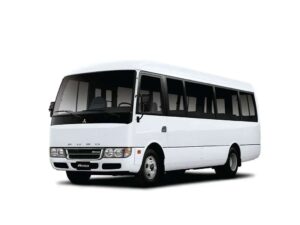 Luxury Bus Rental:
Hire a luxury bus with 32-37-50 seats with a driver for your luxury trip, special event, tourist trip, big party passenger transport, and luxury tour. A big luxury bus can adjust more passengers and have big space for luggage. Mount Weather is giving a special discount for luxury buses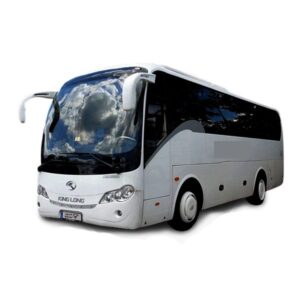 Passenger Transport:
Mount Weather Passenger Transport is one the leading transport company in Dubai, Abu Dhabi and Sharjah.
We provide passenger transport service to all cities of UAE at affordable rates. We have all kinds of buses and cars to complete passengers' requirements need.
Bus Rental in Dubai:
Hire a bus in Dubai with a driver at a discount rate from our company, available with professional and experienced drivers.
Bus Rental in Abu Dhabi:
Rent a minibus/ van at affordable rates with drivers, available with the best deal offer.
Bus Rental in Sharjah:
Hire minibuses and luxury buses on a low budget in Sharjah, all kinds of buses are available with drivers only
From our fleets list below, Please Choose your required vehicle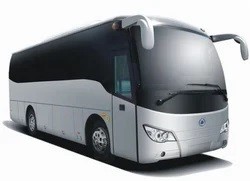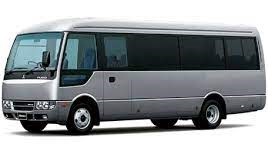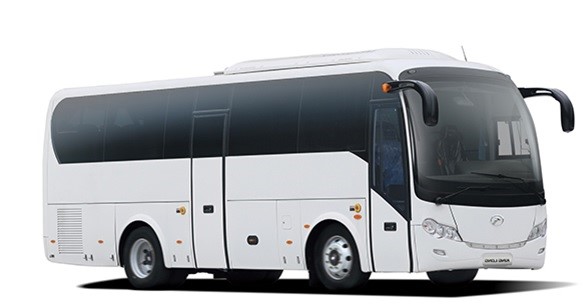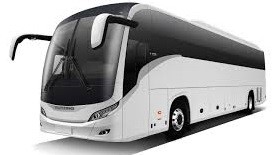 Private Bus Services:
Regardless of the size of your friend and family group, we have minivans and buses of all types available.
Our chauffeur driver will serve you as a personal family driver whether you need the vehicle for one day or weekly.
School Trip Bus Hire:
If are you looking to rent a bus in Dubai or Abu Dhabi which was safe, comfortable, and fully insured. For schools, colleges, and universities, we provide buses for rent in Dubai and Abu Dhabi.
Bus Rentals for Wedding Guests:
Our bus services provide a wedding guest pick-and-drop facility in Dubai/Abu Dhabi or Sharjah. Our drivers have experience, how to manage those types of functions in Dubai/Abu Dhabi and Sharjah.
Transport Services:
BUS RENTAL DUBAI
BUS RENTAL ABU DHABI
BUS RENTAL SHARJAH
RENT BUS IN DUBAI
RENT BUS IN ABU DHABI
BUS RENT IN DUBAI
TRANSPORT COMPANY IN DUBAI
TRANSPORT COMPANY IN ABU DHABI
TRANSPORT COMPANY IN SHARJAH
RENT BUS WITH DRIVER
CAR RENT DUBAI
CAR RENT IN DUBAI
CAR RENT ABU DHABI
CAR RENT IN ABU DHABI
TOURISM COMPANIES IN DUBAI
TOURISM COMPANIES IN ABU DHABI
BEAUTIFUL PLACES IN DUBAI
BEAUTIFUL PLACES IN ABU DHABI
BEAUTIFUL PLACES IN AL AIN
BEAUTIFUL PLACES IN RAS AL KHAIMAH
BEAUTIFUL PLACES IN KHORFAKKAN
BEAUTIFUL PLACES IN FUJAIRAH
BEAUTIFUL PLACES IN UMM AL QUWAIN
DUBAI TOUR SERVICES
ABU DHABI TOUR SERVICES
RENT A BUS IN ABU DHABI
TOUR COMPANY IN DUBAI
BUS RENTAL IN DUBAI
RENT A BUS IN DUBAI
BUS RENTAL IN ABU DHABI
BUS RENTAL WITH DRIVER IN DUBAI
BUS RENTAL WITH DRIVER IN ABU DHABI
BEST TOUR COMPANY IN DUBAI
TOURISM SERVICE IN UAE
RENT A CAR IN DUBAI
RENT A CAR IN ABU DHABI
RENT A CAR IN SHARJAH
BUS SERVICE IN DUBAI
BUS SERVICE IN ABU DHABI
BUS SERVICE IN SHARJAH
PRIVATE BUS RENTAL
PRIVATE BUS HIRE
PRIVATE VAN RENTAL
PRIVATE MINIBUS RENTAL
PRIVATE MINIBUS HIRE
PRIVATE MINIBUS HIRE IN DUBAI
PRIVATE MINIBUS HIRE IN ABU DHABI
PRIVATE MINIBUS HIRE IN SHARJAH
VAN RENTAL WITH DRIVER
BUS RENTAL WITH DRIVER
BUS HIRE WITH DRIVER
MINIBUS RENTAL WITH DRIVER
LUXURY BUS RENTAL WITH DRIVER
BUS CHARTER SERVICE
BUS CHARTER SERVICE IN DUBAI
BUS CHARTER SERVICE IN ABU DHABI
BUS CHARTER SERVICE IN SHARJAH
BUS CHARTER SERVICE IN UAE
VAN RENTAL
VAN HIRE
VAN RENTAL IN DUBAI
VAN RENTAL IN ABU DHABI
MINIBUS HIRE
MINIBUS HIRE IN DUBAI
MINIBUS HIRE IN ABU DHABI
BUS RENTAL
BUS HIRE
BUS HIRE DUBAI
BUS HIRE ABU DHABI
BUS HIRE IN DUBAI
BUS HIRE IN ABU DHABI
BUS HIRE IN SHARJAH
LUXURY BUS RENTAL
LUXURY BUS RENTAL IN DUBAI
LUXURY BUS HIRE
15 SEATER VAN HIRE
15 SEATER VAN RENTAL
30 SEATER COASTER MINIBUS RENTAL
30 SEATER COASTER BUS HIRE
30 SEATER COASTER BUS HIRE
34 SEATER ROSA BUS HIRE
34 SEATER ROSA BUS HIRE IN DUBAI
34 SEATER ROSA BUS HIRE IN DUBAI
35 SEATER LUXURY BUS HIRE
35 SEATER LUXURY BUS HIRE IN DUBAI
35 SEATER LUXURY BUS HIRE IN SHARJAH
50 SEATER LUXURY BUS RENTAL IN DUBAI
50 SEATER LUXURY BUS HIRE IN DUBAI
50 SEATR LUXURY BUS HIRE IN ABU DHABI
50 SEATER LUXURY BUS HIRE IN SHARJAH
HIRE TOYOTA CAMRY
RENT TOYOTA PRIVIA 7 SEAT
HIRE HYUNDAI H1 9 SEAT
RENT KIA CARNIVAL 8 SEAT
PASSENGER TRANSPORT IN DUBAI
PASSENGER TRANSPOT IN ABU DHABI
BUSNISS TRIP
CAR HIRE
CAR HIRE IN DUBAI
CAR HIRE IN ABU DHABI
CAR HIRE WITH DRIVER